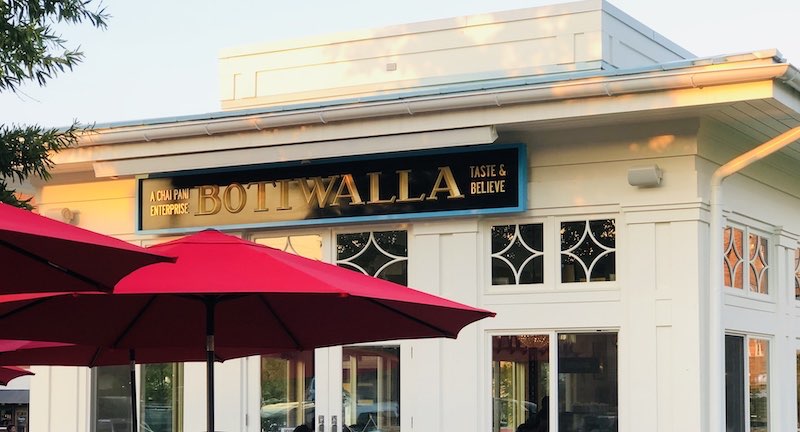 Gossip, laughter, and filmy talks, spiced up with street-side food, constitute an interesting segment of college days. The chatpatta chaat, the gol-gappas, the bhelpuri and the pav-bhaji help to take the mind off from the pressure of studies and the ranting of those cranky professors. Fast-forwarding from those student days, the taste still lingers in our mouths, and we cannot forget those delicious treats! It's just not possible to eliminate these scrumptious tidbits from our dining adventures. India's street-side food is as varied as the wide range of cuisines that adorn the nation's culinary book and are so much sought after!
With the mushrooming growth of places serving food from our homeland, Indians abroad these days are not missing out on savouring the mouth-watering delicacies. A couple of weeks ago, I stepped in for the first time into a joint named "Botiwalla" that gives a unique shade to Indian street food.
Driven by heritage
The story behind Botiwalla is indeed interesting. It is linked to its founder and executive chef Meherwan Irani who runs a growing restaurant and spice empire called the Chai Pani Restaurant Group in the south of the United States. Late 19th century and early 20th century India had Irani cafes that were run by immigrant Irani Zoroastrians. These places served tea and kababs. Meherwan's great-grandfather was an immigrant from Iran. His grandfather later owned the lone Irani cafe in Ahmednagar. It is Meherwan's love for kababs and his leaning towards the family heritage of owning an Irani cafe that culminated in opening Botiwalla in 2016. Currently, Botiwalla has two locations in Georgia, one in mid town Atlanta and a second one in the northern suburbs of Alpharetta. A third location is coming in the fall of this year in the city of Charlotte in the state of North Carolina.
The decor of Botiwala is inspired by the looks of Irani cafes in India that were a blend of Victorian England furnishings and colourful Indian ornamentation.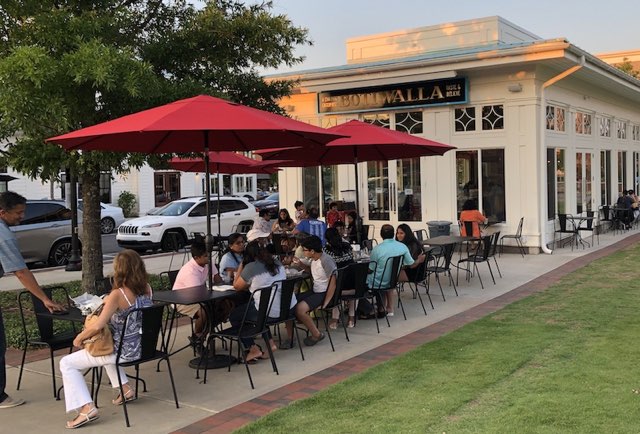 Although Botiwalla calls itself an Indian street food place, it deviates slightly from the stereotypical nukkadwala food. There is, of course, the famous SPDP (Sev Potato Dahi Puri ) chaat, corn bhel, and masala-smashed potatoes to pamper your tastebuds, but the focus is more on a wide range that the sigri (charcoal grill) has to offer.
It's a wrap, and more
With the inspiration for the establishment coming from cafes that served kababs, the specialities predominantly border around the grilled food, wrapped in hot naans. Among others, paneer tikka rolls, Botiwalla lamb burgers, chicken tikka rolls, and tandoori veggie kababs feature in the menu. The delicious rolls share an air of familiarity with wraps that are popular in Mexican, Middle-Eastern, Turkish, and Greek cuisines and therefore have attracted customers beyond the Indian population.
From the beverage list, you can take your pick of nimbu pani and mango lassi to quench your thirst. Along with Indian specialty sodas Thums up, Limca, and Frooti, there is also lime rickey made out of raspberry syrup, fresh lime, and soda water.
What about having a cup of masala chai with Parle-G biscuits? Well that choice is there too in Botiwalla! Take a sip of the tea and a bite of the biscuit, and with Bollywood hits playing in the background, you are mentally transported to India.
The dining experience can be finished off on a sweet note. The ice cream menu is typically desi. Flavors include badam milk, Indian mango, chai biscuit, and strawberry malai. And what can be more exciting than trying out ice cream with a taste of meetha paan?
It's a simple, homely atmosphere in Botiwalla. You may be enjoying a night out in a posh restaurant with chandelier lighting and beautifully-set tables with napkin rings, fine cutlery, and exotic dinnerware. But the casual, informal ambience where you take bites of street food amidst loud chatter is a totally different, fun experience; as they say in Hindi: "Maza hi kuch alag hai!"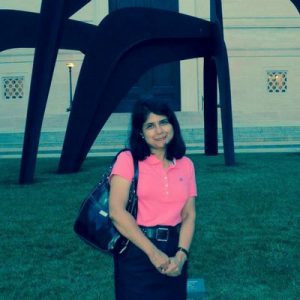 Rashmi Bora Das moved to the United States from India in the early nineties. She has a master's degree in English from India. She did her second master's in Public Administration from the University of Tennessee, Knoxville. Rashmi is a teacher with a passion for writing. Her other interests include traveling, listening to music and watching films. She lives in Atlanta, GA,