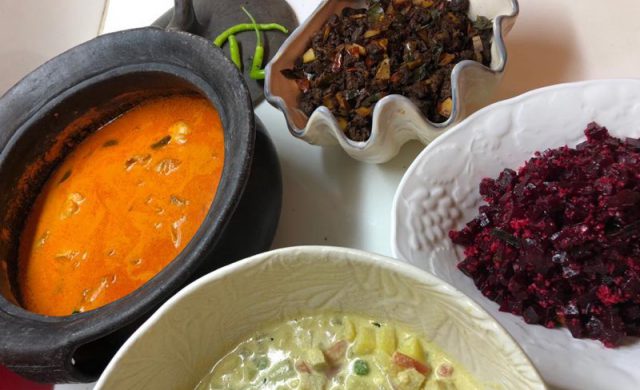 The coronavirus pandemic has changed the world in massive ways. Pollution has dropped, community spirit is up, and the importance of general hygiene has been given the prominence it rightly deserves.
An interesting trend that's popped up is that a lot of men, particularly in cultures where it's traditionally the woman's role to cook, have taken up cooking. They are relishing the opportunity, well, to play with relish and conjure up all sorts of culinary delights.
There's nothing more satisfying as savouring a tasty meal that you've prepared yourself, or to watch others greedily lap up your tasty creations. So here's my first recipe, Fowl Badun, a complex preparation made easy for many beginners to execute.
Fowl Badun
The chicken curry in the clay pot is my version of a rather complex recipe I found in an old cookbook that I stole from my mother 35 years ago.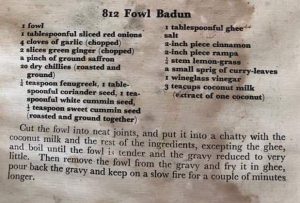 The book itself is a delight, a 1964 edition of the 'CEYLON DAILY NEWS' COOKERY BOOK.
When I first made the 'Fowl Badun' to try and impress my new wife I made the coconut milk from scratch! That was three decades ago, you didn't get coconut milk in convenient tetrapacks. I also used the 20 red chillies the original recipe called for!! and also roasted the spices individually.
I've become lazier since. The curry still tastes the same though.
Ingredients:
One Chicken
Dry Roast the following in a pan & grind to a powder in a mixie:
5 red chillies, okay I use 10
1/2 teaspoon fenugreek seeds
1 tablespoon coriander seeds
1 teaspoon jeera
1/2 teaspoon saunf
Chop
1 large onion
4 cloves garlic
A little ginger
Method: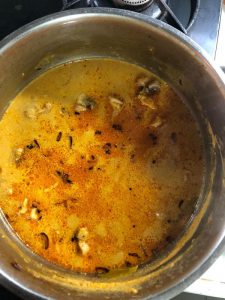 Throw all of the above including the chicken into a deep pan. Add a small bit of cinnamon, and a tetra pack of coconut milk (200 ml) and two cups of water. If you have curry leaves throw them in. Note: No oil, you don't fry anything.
Let it boil till the chicken is cooked. You can at this stage do a tadka with ghee and some onions and add the juice of half a lime. It really goes great with rice.
And if you are wondering what the dark, dark brown stuff in the shell shaped bowl in the picture at the top of the story is, it's a Kerala beef fry. Pretty simple really. But that's for another time.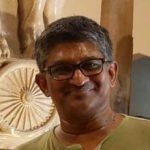 Senthil Chengalvarayan is well-known Indian journalist. He was the founding editor of India's premiere business channel CNBC TV18 which launched December 1999. Now a media consultant and enthusiastic cook, Senthil dedicates his time to fitness, travelling, and experimenting in the kitchen.