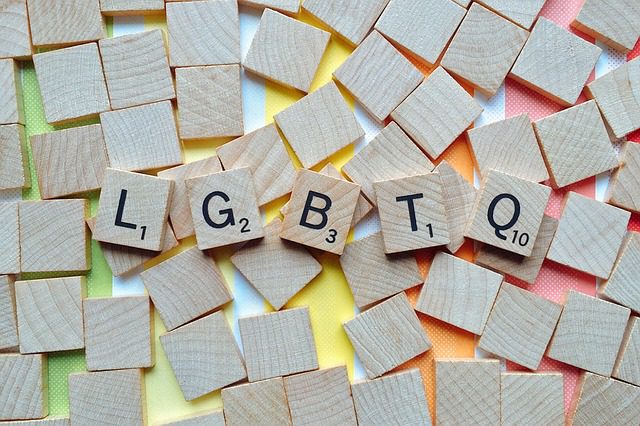 The coronavirus lockdown in India, that has been carrying on from 25 March, is nearly four weeks old as we go to print. While this has been quite an anxious time for everyone, the situation has been especially tough for the LGBTQ+ individuals living away from home. Their family, work, and personal lives have come to a halt, affecting their mental and physical health, and has taken precedence over everything else in the community.
Community leaders have stepped in, each contributing to the well-being of their peers through their areas of expertise. The movement has not stopped and while many individuals are rendering help in their personal capacities, various organisations have stepped in to provide support to the LGBTQ+ people, says 34-year-old Ashish Pandya. Ashish is a well-known member of the community, working as a lead strategist in a Genomics company in Mumbai, while being a part of India's first LGBT choir, Rainbow Voices Mumbai, pioneered by Vinodh Philip and Sibi.
"The impact – social, financial, and mental, on the LGBT community is a bit uncertain as I'm writing it right now, but I have been actively involved with the choir and together we are striving to bring a change through music," says Ashish.
"A lot of us are putting efforts to lend an ear to whoever needs it. Just making sure that the epidemic does not cause a mental health issue, is a key factor for us right now.
"The real work will begin only after we get out of this social and physical isolation, taking things ahead on the streets in our own ways. Music heals and my choir Rainbow Voices Mumbai is a huge support in such testing times," he says.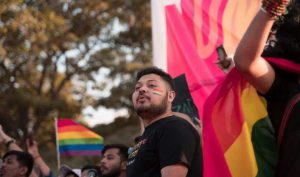 Ashish has also taken this time to complete a course of Queer Youth Leadership under the Keshav Suri Foundation which will make him a fellow at KSF on completion of the course. "I intend to be actively involved in making safe spaces and being the voice of the voiceless and let the world heal," he confirms. 
For Sukhdeep Singh, the Founder and Editor-in-chief of Gaylaxy magazine, a leading LGBTQ e-magazine in India, the challenges have been different.
"A few days before the lockdown was announced in India, I had come to my home in Kolkata for some work, and I have been stuck here," shares Sukhdeep.
"For a week it was difficult for me to work out of my Kolkata set-up as I didn't have proper internet connectivity and also had to make adjustments to my schedules. Now that things are settled a bit, I have resumed posting articles on Gaylaxy," he says.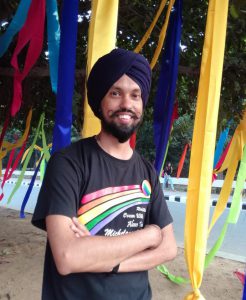 "Since the lockdown began, I have posted a Reuters report about how the trans community is being affected by the lockdown, and written another report about the Karnataka High Court asking the government to distribute free ration to trans people."
Sukhdeep has also carried a piece on LGBTQ series that people can watch while being locked down. "I understand that this lockdown will be especially hard on many LGBTQ people, especially trans people, so it is my effort to publish posts that would either highlight the hardships being faced by LGBTQ people and bring them to the notice of others (authorities), or help disseminate information that can be helpful or useful for them," he says.
He opines that it is times like these that LGBTQ community publications like Gaylaxy can be extremely helpful. Sukhdeep is also currently working on a documentary on LGBTQ Sikhs.
For Anwesh Sahoo, the Former Mr Gay, India 2016, "these are trying times, but this too shall pass. I've tried investing more time than usual in exercising, eating right, learning more skills, and of course working from home on weekdays," says Anwesh.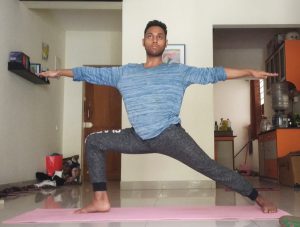 He continues to invest in his art with the time he has at hand and share it with the world. "I believe that there's a lot of power in believing that there are better days ahead of us, and investing as much as we can in reaching that little ray of hope is all that we have."
"COVID-19 has already taught us well who our real heroes fighting in the battlefield day in and day out are, and I hope we look at our lives with all the more gratitude and respect, and cherish the ones who matter the most. That's all there is," he confides.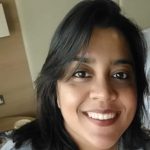 Smita is a multi-cultural freelance journalist, writer, and filmmaker based out of the US, London, Hong Kong, and India. Global Indian Stories is her brain-child. Created to chronicle diaspora stories written by Indians of all age groups, from different walks of life across the globe, Smita makes sure that the platform remains inclusive and positive.