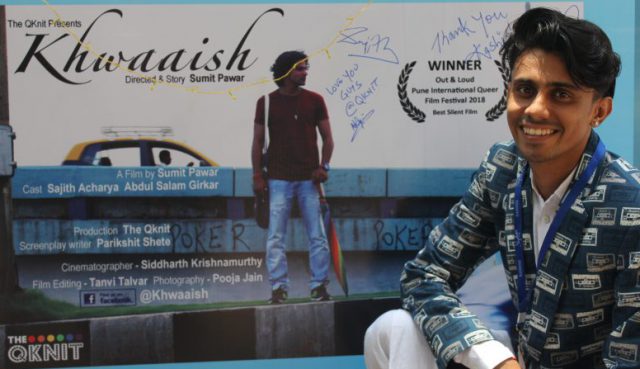 The uncertain arrival of a highly unwanted guest, the COVID19 was unexpected for most people, including me. In my entire life I never thought or even had a distant nightmare of a scenario where we will have to lock ourselves inside our homes for weeks on end, like this. The beginning of the lockdown was very difficult for a social butterfly like me. I have never experienced anything like this situation, and nothing had really prepared me for this lockdown. However, I realised quickly that staying at home and following social distancing, keeping ourselves safe and saving lives, was the most effective solution to avoid the spread of COVID 19.
But I had to come up with a plan to tide over this insane period of being locked down at home. After spending two or three days in a lockdown, I started thinking of ways to keep my sanity and making the most of it by helping myself and others. I decided to start learning new things every day and doing things that I wanted to do with my family, but never could because of my hectic work schedule.
Together with my family members, I started preparing new food recipes at home. I challenged myself with trying out recipes that I always believed to be too difficult and impossible to make at home. I took out time to reach out and talk to relatives and friends, people who have been the pillars of my life. I indulged in the much needed bonding that was so difficult to do earlier, even though I wanted to, simply because of my involvement with multiple projects.
I run a collective called "The QKnit" along with my friends and volunteers to create awareness about the LGBTQIA+ community and the marginalised women in India.Many people, especially from the Queer Community have started facing mental health issues in this adverse condition. For this initiative, we started finding out creative and innovative ways to make the lockdown fun and help people learn new skills. 
We started by connecting with people who are experts in various subjects – training them in yoga, music, painting, craft, fitness or some other skills through social media. We go live every day on our social media (alternatively on Facebook and Instagram) and try to make people's lockdown engaging and fun. This initiative has given me and my team an opportunity to virtually connect with people we know and also with several new people. Since we cannot go out at the moment, we are exploring new ways to connect with friends and community members to help each other during this extended period.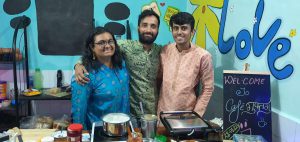 Recently I started a new dialogue Café in the month of February named Café Guftagu in Mira Road along with my partners. It is an open and inclusive space for people to come eat, read, play and spend some quality or chill time. The Café is a product of our income generation programme aimed to create employment and livelihood opportunities along with providing a safe working place for queer community and marginalised women. But now due to lockdown we are stuck in situation that how we can sustain this café as we have to stop all its operations from 22nd March. The Café was started with a minimal funding amount and the idea was to generate income by serving people. We are looking forward to find of some relief funds which will enable us to restart the Café once the lockdown is lifted as this is just not only café but also safe space for people to come and hangout.
The QKnit – http://theqknit.lgbtq.co.in/
Café Guftagu – https://www.facebook.com/profile.php?id=104955167743782&ref=br_rs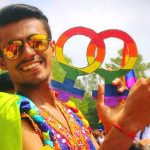 Sumit is a multi-talented young professional who Founded several projects like The QKnit, an online LGBTQIA+ collaborative that seeks to mobilise India's queer community through social media, owner of inclusive cafe Guftagu in Mira Road, Thane. He also started Splash Events and Queerkala. As the President at Impulse Mumbai group working to create safe space for LGBTQIA+ community, providing HIV awareness, testing and medicine free and advocating LGBTQIA+ rights, Sumit works at the grassroots, with adolescents, youth and women on sexuality, gender and health. If that was not enough information, Sumit is a filmmaker and his recent film got screened internationally and has recently bagged two prestigious awards.