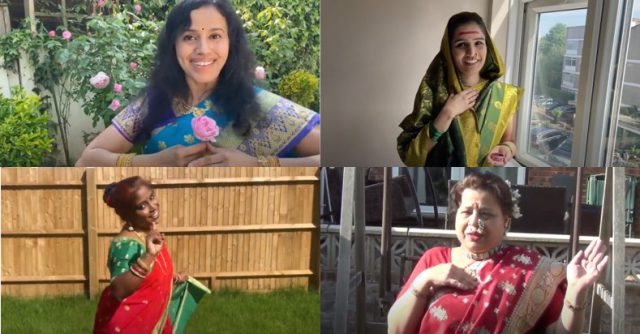 We celebrated Mother's Day last weekend. It was just another day in these times of Coronavirus-pandemic-related lockdown existence. My day to day routine at home revolves around balancing home, office, and the kids. It is quite a juggle, but not quite different from what most other mothers all across the world go through every day. Many of these mothers have even harder lives and a lot more to cope, manage, and persevere for the sake of their family and children.
What happens to these mothers, these women, at the end of the day? Their hopes, their aspirations, their hobbies? Not many have the freedom to pursue their vocation, let alone get a chance to follow their hobbies.
This sunny weekend coincided with a long weekend in the U.K. I wanted to organize a video collaboration with a few other acquaintances on social media. Luckily an idea clicked and we set the ball rolling on Thursday evening. The theme I decided was to be on Old Marathi Movie songs, some of them are quite memorable ones.
These days we have quite a trend of TikTok dances and 'Ladies group dances in Lockdown' doing the rounds on the internet. We wanted to do something different and unique to set us apart. So I finalized the songs in an Antakshari format.
With a little prodding and organizing, all the 14-15 ladies participating in this online group dance collaboration set into action. Each lady added their creativity to make their individual pieces special. The dances were graced by: Swati Kirve, Ketaki Ghodke Ghotane, Gayatri Shenoy, Gitali Khatri, Pradnya Kesarkar, Ashwini Fadnavis, Chaitrali Sukhthankar, Karishma Shete, Mangal Joshi, Priyanka Yeole, Supriya Joshi, Anjali Parashar, Smita Chaphekar.
Once I had collated all the individual dances and banners, I passed them on to Swati Kirve, who edited the songs and brought the whole video to a fantastic result. Even though, both Swati and I would be up past midnight discussing the video changes and creative inputs, after our kids were tucked to bed and all our daily house chores would be done and dusted, the fruit of the labour was astonishingly produced at an excellent speed.
The end result is for all to see. Each and every participant's contributions paid off. The video turned into an instant hit on social media and amongst all our family and friends. We had succeeded in showing that life can be enjoyed in difficult times.
We danced, we dressed up, we had a good time, and seeing the video collated together brought a wonderful feeling in our lives. This indomitable spirit of human beings is what sets us apart from other living beings. There is Hope and we continue to look at the brighter side of life.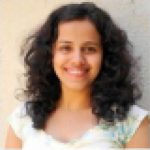 Gayatri is a freelance writer based in London. She is also a full time Business Analyst, who dabbles in Arts, Cartoons, Theatre, and Dance. She is a self confessed Alice in Wonderland and loves to bring her dreams to life.