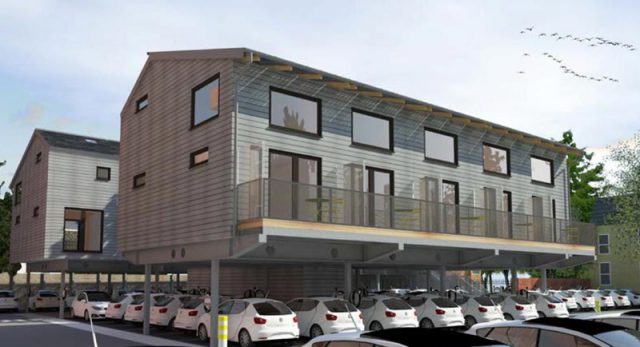 The recent Covid-19 crisis has challenged our "traditional" habits like face to face meetings and pushed us towards digital world. One month into it, I am more busy than "normal" times with higher number of "effective" online meetings. Many UK firms also have reported higher productivity of their employees. Post lockdown, we are now leading a "new normal" life with a permanent impact on our future work pattern. In a similar way will this pandemic herald a "change" in the UK construction sector?
Bad old traditions
Warren Buffett famously once said "You only find out who is swimming naked when the tide goes out". That is exactly the situation of the UK house building sector, which is famously synonymous to "extremely traditional" approach with "established" business models and "in situ" construction process. The result is self-evident – the UK government's target to build 300,00 homes has consistently not been met, with only 217,000 being built last year. Of these, only a quarter of new builds were affordable – resulting into a huge shortage of "truly affordable" homes. Being a board member of the Chartered Institute of Housing – London region, we have repeatedly highlighted the affordable housing crisis and its devastating effects on the society and wellbeing of the communities.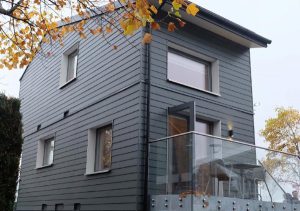 To make things even worse, there is a growing concern about the quality and faith of new build homes. According to a YouGov survey from Shelter, 51% of homeowners in England reported experiencing major problems with their new build properties including construction, unfinished fittings, and faults with utilities. As a committee member of the Construction Industry Council's Housing Panel, we whole heatedly support the newly launched 'New Homes Ombudsman', which will see compensation paid to people faced with shoddy work in new builds. But will this be enough to challenge the "normal" traditional way we build homes? Will it still shift us from the methodology of ancient Egyptians?
The health crisis is going to further fuel the ongoing housing crisis. According to the property consultancy firm Knight Frank, as of 17 April, work was suspended on residential schemes capable of delivering circa 250,000 new homes across the UK. Although the UK Government did not stop construction activities, there has been widespread shutdown of development sites. UK building firms have been slashing jobs at the fastest pace in almost a decade, while housing associations across the country are implementing their own cash-saving programmes, which include reducing spend on development.
Modular housing to the rescue
But everything is not that doom and gloom – as an example, Zed Pods, an affordable modular housing provider, have designed, manufactured, and installed a housing scheme for keyworkers within 12 weeks despite the lockdown. There are inherent advantages of using factory set up – the leaner process enables worker to work safely complying with Covid-19 guidelines and manufacture homes which are superior in quality using the latest computer-aided design technology.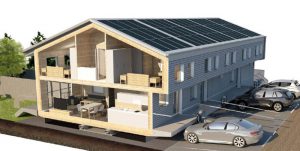 Every small detail is taken care of. For example, the firestops, which provide passive fire protection to seal openings and joints, are planned beforehand and photographed during the construction phase – ensuring maximum building safety and the highest standard of construction. The groundwork and foundation work run in parallel to the manufacturing process in the factory – resulting in an over 50% reduction in the project time and faster delivery of the schemes, resulting in early rental revenue, where applicable.
According to Forbes, during the 2017-18 period, only 7.5% of the homes built in the UK used prefabricated or modular elements compared to 15% in Japan, 20% in Germany, and an immense 84% in Sweden. Over last few year, there have been few exemplar modular schemes in the UK – e.g. the 44 storey tower in East Croydon, London. During the pandemic, my personal experience has been a steady rise of enquiries especially for affordable modular housing schemes.
With the emerging climate crisis, the offsite construction technology delivers a more sustainable and greener building process with less wastage of materials and improved productivity and output. Out of the around 400 District, County, Unitary, & Metropolitan Councils, 67% have declared a Climate Emergency to date. Many traditional developers therefore must reconfigure their projects and bring additional measures to prove sustainability. Fortunately, modular housing sector is a step ahead on this front.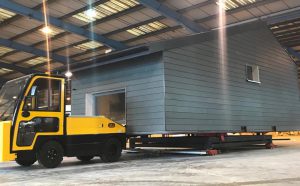 Whilst it has not been plain sailing and there are still hurdles like outdated policies and practices to overcome, the key question is when does modular home become mainstream housebuilding activity? The pandemic can act as a catalyst for this change. By working together with the clients and supply chain, the modular sector can deliver low-carbon buildings and superior-quality homes which people will aspire to live. It is a common saying that every cloud has a silver lining – I am optimistic that the modular homes will be the "new normal" of the future house building industry and believe that housing, manufacture, and off-site can be key to building the economy back up.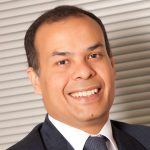 Debansu is a passionate advocate of MMC in the housing sector. He has over 14 years of experience in social housing, property management, and project development with public and private companies. He has developed substantial expertise in offsite construction, having been involved with the modular movement from 2010 onwards. Currently he works with ZED PODS Ltd as their Sales & Marketing Director.