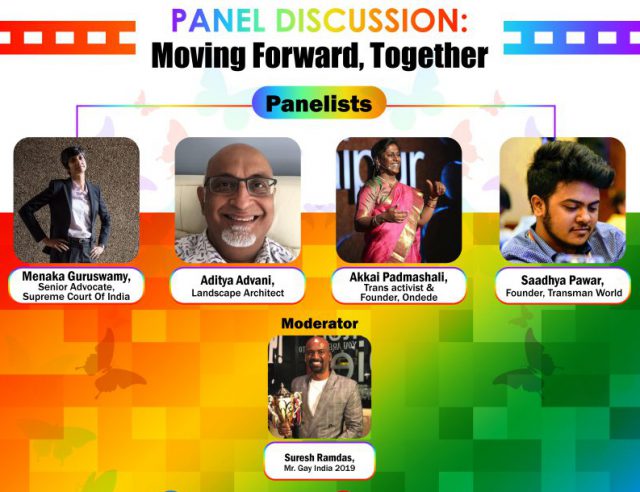 Sridhar Rangayan, festival director of KASHISH says support of Consulates and Institutions is "crucial in opening up dialogues about marginalised communities within the LGBTQIA+ spectrum"

This year's virtual festival theme of 'Moving Forward, Together!' encompasses stories of marginalised communities within the LGBTQIA+ spectrum, highlighted through the meticulously chosen bouquet of 157 LGBTQIA+ films from 42 countries. The moving forward together theme is also reflected in the support the festival has received from consulates and institutions, including, the Dutch and Canadian consulates and the Quebec government office, as well as institutions like Whistling Woods International, K.F.Patil Charitable Trust, Lotus Visual, Gol Studios, Wendell Rodricks studio and Wadia Movietone.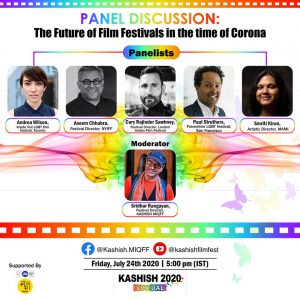 Speaking about the support, festival director Sridhar Rangayan said, "KASHISH has always relied on support from consulates and institutions who have stood steadfast behind KASHISH and believed in our festival's mission of spreading awareness through stories and bringing diverse communities together in a safe-space where they can all intermingle with each other. And this year too we are happy to have our partners on board to support bringing films from their countries, support panel discussions and also sponsor some of the award categories. We are truly indebted to them and look forward to bringing visibility to these LGBTQIA+ stories and voices through their support."
Petra Smulders, First Secretary for Political Affairs, Embassy of the Kingdom of the Netherlands in New Delhi, said, "The Consulate General of Mumbai is pleased to be a focus country and partner of the 11th edition of the KASHISH International Queer Film Festival. As we speak about Human Rights in the Netherlands, Equal rights for all, including the LGBTIQ community, is at the forefront of the Netherlands foreign policy. In the Netherlands we do not think or intend to know best, or tell other countries or societies how one should behave or be organized. We just try to abide by the principle of 'non-discrimination' because we, as most of the countries have made a commitment to this principle in the Universal Declaration of Human Rights. (Article 1 of the Declaration states that 'all human beings are born free and equal in dignity and rights')."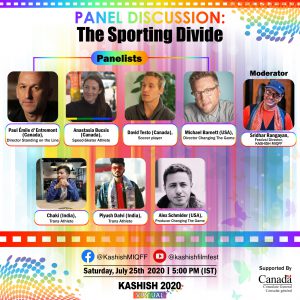 Echoing a similar sentiment, Francis Paradis, Consul & Director of the Québec Government Office in Mumbai, said, "The Government of Québec is dedicated to advancing the rights of LGBTQ people internationally for several years. Forums like Kashish Mumbai International Queer Film Festival are opportune moments to discuss this important issue, share our expertise and transmit our values in terms of human rights and freedoms, including those of LGBTQ people. Quebec is always keen to forge alliances so that we witness development and progress on this issue. Congratulations for organizing this edition online. It will certainly contribute to the growth, visibility and diversity of productions featuring members of the LGBTQ community".
Coming up in the next two days are several interesting panels, one being "Moving Forward, Together' where Menaka Guruswamy well known advocate, Aditya Advani, a gay dad raising two children with his same-sex partner, Saadhya Pawar, a transman and Akkai Padmashali, a transwoman activist discussing future course for the LGBTQ community post reading down of Sec 377, moderated by Mr.Gay India 2018 Suresh Ramdas. This panel is supported by the Québec Government Office in Mumbai.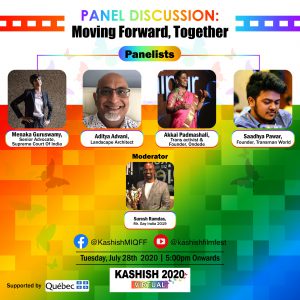 Meghna Ghai Puri, President, Whistling Woods International said, "As the KASHISH Mumbai International Queer Film Festival celebrates its 11th anniversary, we feel proud to continue our alliance with this one-of-a-kind initiative. This platform offers a wonderful opportunity to aspiring filmmakers to tell their stories, while also creating awareness and sharing the lives and perspective of the LGBTQ community in a sensitive yet artistic manner. KASHISH and platforms like these use cinema as a powerful tool to bring people together and we as an institute for film, communication and creative arts feel privileged to sponsor the Best Student Film Award, fourth time in a row."
"We are truly happy about the diversity of content of the panels as well as diversity of the speakers, LGBTQ and non-LGBTQ speakers and from diverse background and countries – each of them bringing together a piece of their wisdom and experience to stitch together a colorful rainbow tapestry that is bound to inform and enrich minds", said Rangayan.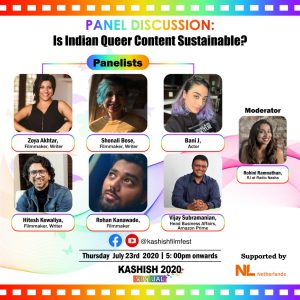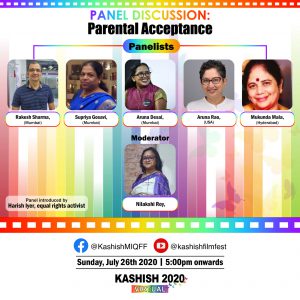 The festival, apart from screening 157 films from 42 countries has also hosted several important panel discussions – Is Indian Queer Content Sustainable? with Zoya Akhtar, Bani J, Shonali Bose & Hitesh Kewaliya moderated by RJ Rohini Ramnathan, supported by the Consulate General of the Kingdom of Netherlands;  "The Future of Film Festivals in the time of Corona" co-organized by Jio MAMI Mumbai Film Festival with festival directors from USA, UK, Canada and India; "The Sporting Divide- Homophobia and Transphobia in sports" with queer athletes from Canada and India as well as filmmakers of two films that deal with this subject – Changing The Game (USA) and Standing On The Line (Canada), supported by the Consulate General of Canada; and a panel discussion "Acceptance Unconditionally" with parents of Sweekar – The Rainbow Parents, a group of parents of LGBTQ children.
Also KASHISH will be hosting a panel discussion with 5 female filmmakers from USA, UK and India about the challenges they face as female filmmakers making films on queer subjects, in a still-largely male dominated system, and a panel discussion with emerging Indian filmmakers supported by Whistling Woods International.
All the panel discussion can be accessed on the KASHISH festival social media handles. People can still register to attend KASHISH 2020 Virtual by availing the Half-Festival Pass available at http://mumbaiqueerfest.com/attend/
The festival catalog can be downloaded form the festival website at http://mumbaiqueerfest.com/festival-catalog/

The KASHISH Mumbai International Queer Film Festival has started its 11th edition. This year the festival has gone virtual, meaning now that viewers around the world can watch some of the 157 films from 42 countries which will be screened. It starts on 22nd July 2020 and finishes on 30th July 2020. Find the full schedule here: http://mumbaiqueerfest.com/schedule/
Buy your tickets here: http://mumbaiqueerfest.com/attend/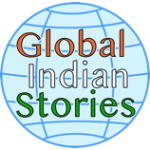 Global Indian Stories team
This story has been posted by the Global Indian Stories team, having been found or sent to one of us. It will have been sent via a channel where there is no specific author to attribute the story to.