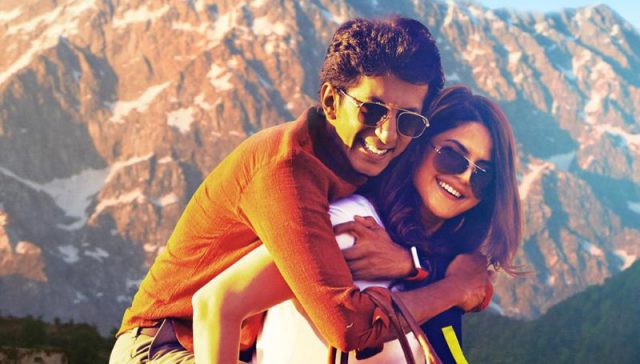 HUM BHI AKELE, TUM BHI AKELE http://mumbaiqueerfest.com/schedule/
117 min / 2019 / India / Hindi / Narrative Feature
Director: Harish Vyas
KASHISH 2020 Virtual, the 11th edition of KASHISH Mumbai International Queer FilmFestival, South Asia's biggest LGBTQIA+ film festival will run from July 22nd – July 30th screening 157 films from 42 countries. You can register to attend the festival from anywhere in the world. Check out registration details at: http://mumbaiqueerfest.com/attend/ You can know more about the schedule and films at: http://mumbaiqueerfest.com/schedule/

The Closing Film at KASHISH 2020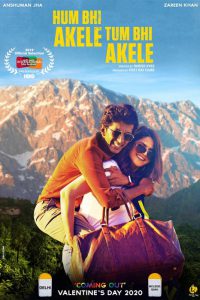 Hum Bhi Akele, Tum Bhi Akele by Director Harish Vyas, is a story of two people and their road-trip that turns out to be a bonding experience for them like none other, and makes them understand what real love is and that it knows no bounds! 
Veer (Anshuman Jha) and Mansi (Zareen Khan) bump into each other at a private party organised by a socialite for LGBTQ+ couples, where the two bond like old separated pals and end up being on a road trip together from Delhi to McLeod Ganj – to surprise Mansi's girlfriend Nikki.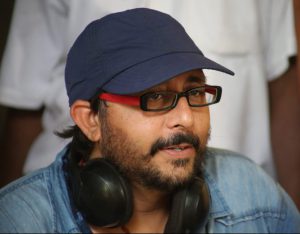 Writer-Director Harish is known for his works in the Punjabi and Hindi film industries. He started his career as an assistant director but rose to fame with his maiden directorial venture Proper Patola. The film making it to the official selection at KASHISH, and being chosen as the film to end the festival with, is a great feeling for the director. "It's an overwhelming feeling to be recognised by a Film Festival like KASHISH especially when your film talks about the LGBTQ," says Harish. LGBTQ issues should be addressed globally and when there is a platform like KASHISH, the discussion reaches a wide spectrum of the audience which is so great because through this medium a larger extent of people will understand them.
For this film, in particular, Harish did not turn the protagonists into cliched characters, he treated them like any other person. The movie talks about human relationships and that, at the end, all we want is love.
"A long time ago I made a documentary on the same subject. I always wanted to make a film so that it reaches a larger audience, since the documentary. I narrated the story to Anshuman Jha, he loved it and immediately agreed to produce the film and after that, we started working on the project," says Harish.
Hum Bhi AKele, Tum Bhi Akele, talks about acceptance because when you accept who you are your conflicts are resolved, says the director. It also talks about pure love which, according to the film, is much more than a physical relationship.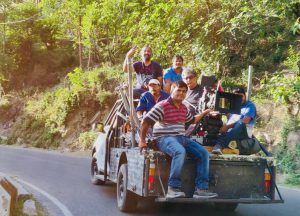 For the movie's performances we've been blessed by Anshuman Jha giving a career-best performance, portraying a character that is poles apart from how he actually is. Zareen Khan has stepped out of her comfort zone and done complete justice to her character. Gurfateh Pirzada has played his part so well, very composed and silent. Also, Jhanvi and Prableen have done justice to their characters. The music by Oni Adil is another high point of the film.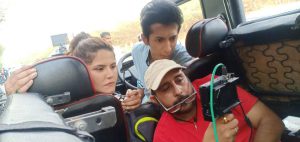 "We all should be mature enough to respect everyone's feelings and as I mentioned it's high time that we accept everyone, just as they are," says Harish. For the filmmakers highlighting the LGBTQ issues through films, he says that it should've been done years before. Filmmakers handling this sensitive issue "should bring honesty and reality respectfully in their films."
---

The KASHISH Mumbai International Queer Film Festival has started its 11th edition. This year the festival has gone virtual, meaning now that viewers around the world can watch some of the 157 films from 42 countries which will be screened. It starts on 22nd July 2020 and finishes on 30th July 2020. Find the full schedule here: http://mumbaiqueerfest.com/schedule/
Buy your tickets here: http://mumbaiqueerfest.com/attend/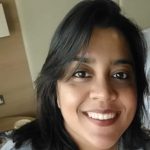 Smita is a multi-cultural freelance journalist, writer, and filmmaker based out of the US, London, Hong Kong, and India. Global Indian Stories is her brain-child. Created to chronicle diaspora stories written by Indians of all age groups, from different walks of life across the globe, Smita makes sure that the platform remains inclusive and positive.