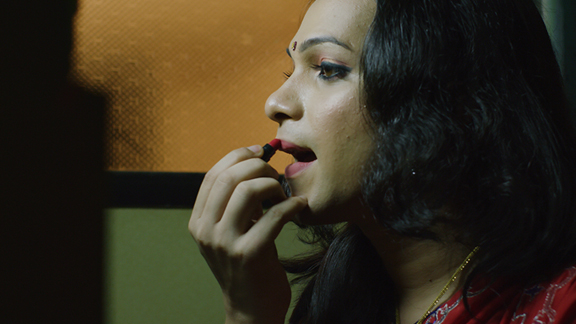 WIG http://mumbaiqueerfest.com/indian-masala-mix-ii/ 
26 min / 2019 / Narrative Short / India
Dir: Atanu Mukherjee
Producer: Pooja Gupte (Humaramovie and Easel)

KASHISH 2020 Virtual, the 11th edition of KASHISH Mumbai International Queer FilmFestival, South Asia's biggest LGBTQIA+ film festival will run from July 22nd – July 30th screening 157 films from 42 countries. You can register to attend the festival from anywhere in the world. Check out registration details at : http://mumbaiqueerfest.com/attend/
You can know more about the schedule and films at http://mumbaiqueerfest.com/schedule/
WIG – snapshots and inspirations
The story of Wig targets the pre defined notions and stereotypes set by the society and how difficult that makes it for some to find a place for themselves to co-exist in the same society. The story of Wig revolves around Artika, a small town girl who believes herself to be modern, liberal and most importantly, independent and not someone who shies away from speaking her mind. She struggles to find a place to stay in Mumbai, overcoming the cliched remarks of being a "single working girl living alone". However, an unprecedented encounter with a transgender sex worker who stands opposite to her house, questions her beliefs. Will she now fall into the same societal prejudices that she has been fighting against?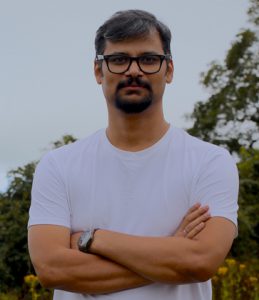 For Director Atanu Mukherjee, the story idea for Wig was derived from a very personal observation of confronting a trans-person when he was walking on the roads of Mumbai with his wife. "There was an awkward hesitation, as if no one wanted to exist or witness each other at that point of time.
"This is what made me think about our existence, struggle, individuality, gender and motivated me to weave the story in search of finding an answer. Later I realised that we only created these disparities and prejudices and we are the one who feel suffocated within it and try to break out from it."
Vote of thanks for team KASHISH and team WIG
An Satyajit Ray Film and Television Institute pass-out, Atanu has been working as a Writer-Director-Producer for over a decade. He started his career with short films that made it to festival circuits where he gained critical acclaim for his work. The short narrative of Wig making it to KASHISH 2020 has given the film a huge impetus, says Atanu. "I really want to thank my cast and crew, my producers, for having faith in the film and their immense support to make the film happen. I also want to thank Kashish for selecting Wig."
"It's wonderful to be a part of Kashish this year. I feel Kashish is a very important film festival in India which gives us a platform to showcase our work and encourage new voices." Kashish has gained the repute and has become a prominent film festival in India as well as in the International forum and has undoubtedly encouraged LGBT films globally, says Atanu, "which has opened the door to welcome more voices and hence for us to experience very relevant and carefully curated films."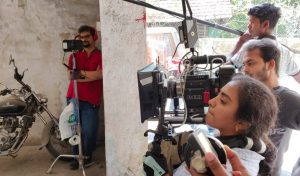 Dealing with 'Why' not 'What'
Wig tells a story of our choices, individuality, existence – and most of all, highlights the mutual understanding of being in a societal structure. "In our day to day rush, we keep struggling to make things right. The irony is that we always try to fix 'what' went wrong as opposed to 'why' it went wrong, because we are blindfolded by the various prejudices ingrained within us. Wig helps us look into the mirror without that blindfold to question that 'Why' not the 'What'.
Atanu strongly believes that unless we broaden our horizon of accepting each other, things will tend to go wrong, no matter how much ever we try to do things right for ourselves.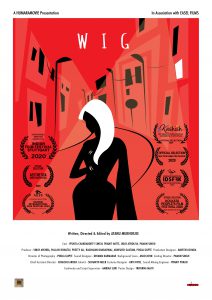 "LGBT issues have been relevant for ages, but what is encouraging is the emerging new voices! The purpose of our stories are to reflect the issues we tend to overlook or ignore. As filmmakers there is a huge responsibility nestled upon us, where our stories should initiate a conversation among us and all of us can identify the issues that are being ignored till now," concludes Atanu.
You can check the trailer of the film at: https://vimeo.com/337788219
---

The KASHISH Mumbai International Queer Film Festival is about to start its 11th edition. This year the festival has gone virtual, meaning now that viewers around the world can watch some of the 157 films from 42 countries which will be screened. It starts on 22nd July 2020 and finishes on 30th July 2020. Find the full schedule here: http://mumbaiqueerfest.com/schedule/
Buy your tickets here: http://mumbaiqueerfest.com/attend/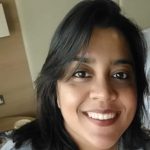 Smita is a multi-cultural freelance journalist, writer, and filmmaker based out of the US, London, Hong Kong, and India. Global Indian Stories is her brain-child. Created to chronicle diaspora stories written by Indians of all age groups, from different walks of life across the globe, Smita makes sure that the platform remains inclusive and positive.